FAQ

What is your name?
Greg

How old are you?
I am 26 years of age as of 4/21/2009

Where do you live?
I live with family in Staten Island, borough of New York City.

What do you do during your spare time?
All kinds of stuff! I goto shows, mess with technical gadgets, play guitar, read (science fiction mostly), listen to music... etc.

What type of music do you listen too?
Well, I listen to alot of stuff, too much to list here. Just stay tuned for upcoming journal entries.

Gosh, you're a handsome young man, do you have a lady-friend at the moment?
So many ladies, so little time... *sigh*

Do you drink and or smoke?
Beer is good.

How can I contact you outside SK?
contact info:
AIM: CountMech
Mail: gmaglio@gmail.com

What else do you have to say for yourself?
Not much, stay tuned for my exciting posts or updates to this faq.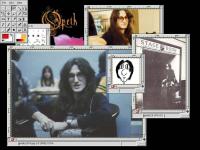 Geddy shrine