| | |
| --- | --- |
| dance-dance-get-winded-almost-fall-on-your-can-and-use-leet-sony-vegas-skills FREAKING REVOLUTION!!! | 2012-07-21 04:13:03 ET |
Ducks, ducks everywhere. ^^;



-----------
In some higher spirits currently because somehow my asexual ass is in a dom/sub relationship with this gentleman more than twice my age, but he's a sweet motherfucker who understands my shit even more than the others, so nyah! For all I know, there's some substance to what they say about experience coming with age, anyway. Stay tuuuuuuuuuuuuuuned! :P
-------
Fingers (and definitely some bleedin' feet!)
Dance Dance Revolution Disney's Rave (PSX)
Dance Dance Revolution Konamix (PSX)
Tony Hawk's Pro Skater HD (X360)
| | |
| --- | --- |
| Yeah! Sexy Pose!! | 2012-07-11 11:47:02 ET |
Hung out yesterday. Oh my god! My Brony friend we call Babs (short for his handle, TOURGUIDEBARBIE) is the awesome. ^_^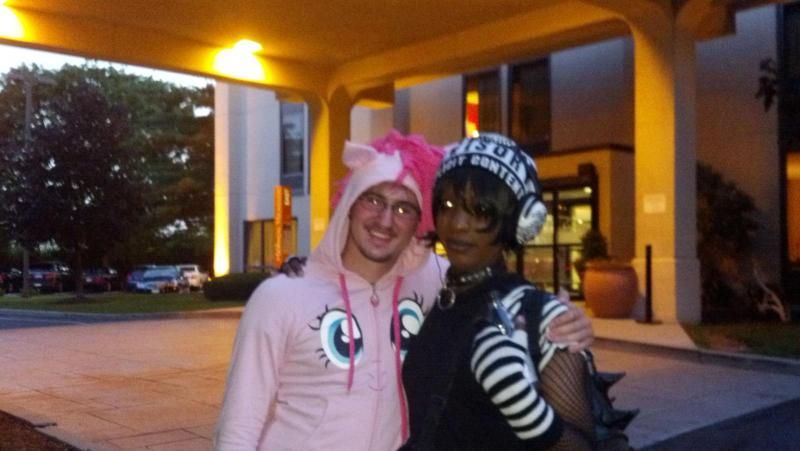 Everybody not in the area for the My Little Pony G4 convention, Bronycon (although that included me ^^;), had either a scare or some genuine interest. Think all the younger girl ones had a kick out of all the costumed con-goers, that's for damn sure. :P
-----------
Fingers
Joy Ride Turbo (X360)

Ears
Ruth Ruth - I Killed Meg the Prom Queen
| | |
| --- | --- |
| Heroine | 2012-06-06 09:52:08 ET |
Another buddy of mine recently took this awesome shot of me melting some faces, and mah makeups in the process. :D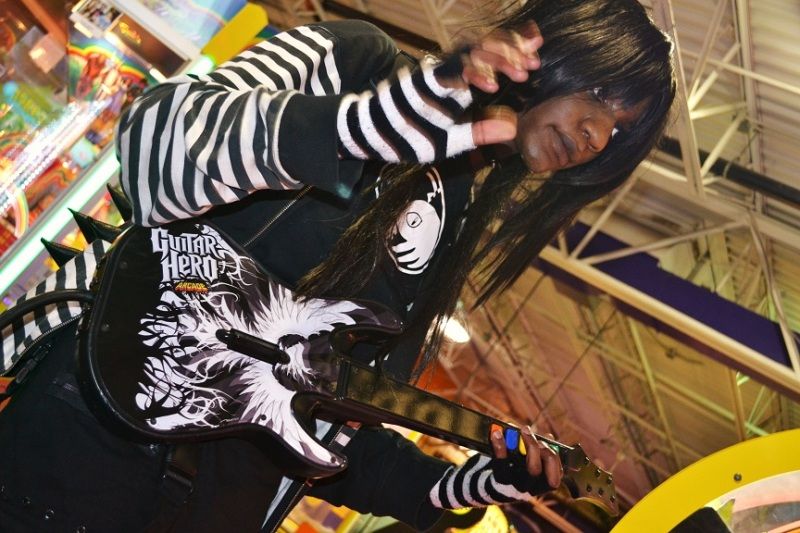 ------
Hey, any-a y'all been to an Anime convention? Could use tips and whatnot for AnimeNEXT on Friday, a Friday on which I'm sure to get down. :P
---
Eyes
Hikounin Sentai Akibaranger

Fingers
Sonic the Hedgehog 4: Episode II (PS3)
Dance Dance Revolution Supernova 2 (ARCADE)
Guitar Hero Arcade (ARCADE)
Sonic Megamix (SEGA CD)

Potential Bleeding Fingers
Jet Set Radio HD (UNDETERMINED)
Sonic & All Stars Racing: Transformed (UNDETERMINED)
| | |
| --- | --- |
| Annie-May and the Mangoes | 2012-05-14 09:07:34 ET |
Drawin' up some coolness for my buddy's audio-comic collaboration wotsits. Yayee!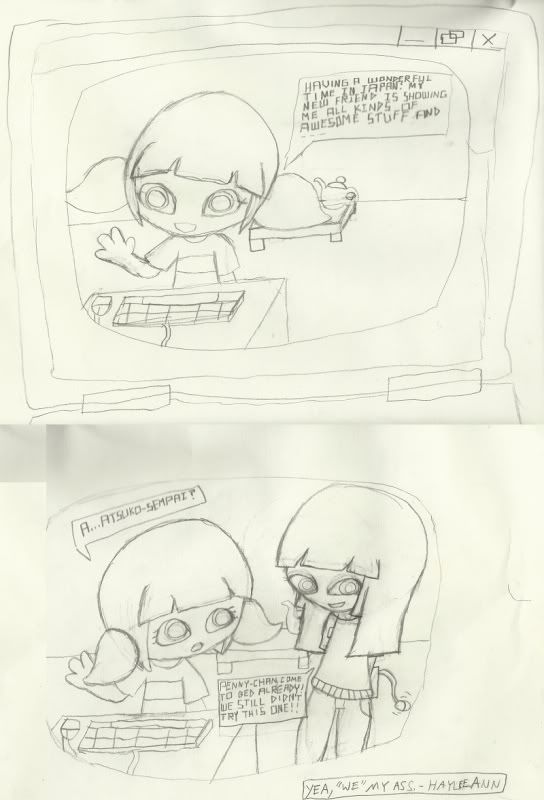 Also, I done made a music!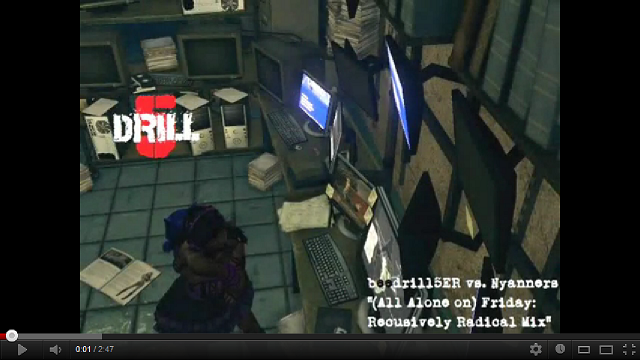 ----
In other news, I'm hittin' up AnimeNEXT to meet with said buddy. Never been to such a convention before, hope I ain't awkward. Weeeeeee!!
-----------
Fingers
Pocket Fighter (PSX)
Street Fighter III: Third Strike Online Edition (PS3)
Photo Dojo (DSiWare)

Eyes
Negima?! Magister Negi Magi
Air Gear
Sonic Underground
Gadget and the Gadgetinis
| | |
| --- | --- |
| A Super-Sapphic Entry! | 2012-04-24 15:28:20 ET |
Ain't nuffin that says "I did a dodgy 3D piece!" like one with Lesbians!


-----
Oh yea, decided I didn't wanna pay as much just to talk to people so I so done traded in my LifeWrecksBox and became a sraight-up PlayStation woman. Oh!
---------
Fingers
Soulcalibur V (PS3)
Sonic Generations (PS3)
Saints Row: The Third (PS3)
and then more stuff (PS3)
| | |
| --- | --- |
| Phantasy Star Game on the Internet that Comes after the First One | 2012-04-05 08:48:07 ET |
Well so far all the (preferably Japanese) public can do is benchmark and create our character. Still pretty neat. This is my go at the former featuring what I did on the latter!



----------
Oh yea, Finally officially on the waiting list to get a place of my very own! Hopefully I can truly flourish from there without interference. Stay tuned!!
-----------------
Fingers
Demo: Phantasy Star Online 2 (PC)